Used 2011 BMW 3 Series Convertible Used 2011
BMW 3 Series Convertible
2011 BMW 3 Series Pricing
2011 BMW 3 Series KBB Expert Review
---
In the 35-plus years since its introduction, the BMW 3 Series has come a long, long way. For 2012, the 3 Series has grown into a raft of separate model designations, ranging from the 328i Sedan to the 335is Coupe and diesel-powered 335d Sedan. In between these extremes are more coupe variants, a handful of additional sedans, two wagons and three convertibles, along with availability of xDrive all-wheel-drive (AWD) models.

You'll Like This Car If...
There are sports sedans, sports coupes and sport convertibles. And then there is the BMW 3 Series. While any number of manufacturers will adapt key elements of BMW's mainstay into their product portfolio, no one - to date - has duplicated the 3's seductive combination of performance, handling and day-to-day utility. Drivers love it, geeks (especially those with an affinity for elegant engineering) love it, and families love it. True, Audi is making inroads into the American consciousness, and Infiniti's G37 represents a compelling performance alternative, but neither puts it all together quite like BMW.

You May Not Like This Car If...
If the balanced handling benefits of rear-wheel drive don't resonate, or you live in an area which places a premium on all-wheel drive, the 2011 BMW 3 Series may not be the best of your available options. And despite improved warranties and no-cost maintenance during that warranty period, older, high-mileage German is typically more expensive to maintain than older Japanese or domestic.

What's New for 2011
The seemingly still-new 2011 3 Series benefits from a number of small visual updates, including new hood and front fascia, new headlights featuring an "eyebrow" for the daytime running lights, reshaped exterior mirrors with enhanced aerodynamics, and a new rear treatment that visually widens the car. Additionally, the 3 Series coupe and convertible receive a new side-skirt design. On top of the visual changes is a host of new options, combined with new variations in color, trim and upholstery.

Driving It
Driving Impressions
For the committed BMW aficionado or someone relatively new to the marque, the driving experience is key to realizing - and benefiting from - your substantial investment. If you live in an area not conducive to even the occasional full-throttle blast, forego the BMW. In fact, you should probably forego individual transportation all together. A balanced platform, communicative steering, composed ride and stop-on-a-deutschmark (now discontinued) braking make for one of the most entertaining experiences in the automotive realm. And with available all-wheel drive (xDrive) and diesel power, that ultimate experience or joy (take your pick) can now be experienced in the snowbelt or by the compulsive greenie. One note of caution: If you live in an area of the country where streets are poorly maintained, avoid the sport suspension. Its benefits on the smooth stuff won't offset its punishment on the rough stuff. Each 2011 BMW 3 Series model offers a 6-speed manual transmission or, for a fee, a 6-speed automatic. The only two exceptions are the diesel-powered 335d, which comes exclusively with the 6-speed automatic, and the 335is, whose optional transmission is BMW's 7-speed double-clutch automatic.

Favorite Features
BMW Diesel
We were inclined to suggest the base 3.0-liter six for its essential goodness, but defaulted to the TwinPower Turbo for its almost sublime explosiveness. And then we were reminded of rising fuel prices and the diesel's 36 mpg highway rating. With the thrust of a V8 and the economy of a four, it's the right powertrain for the car - and the obvious choice for the times.

BMW's Ultimate Service
If you have the financial wherewithal to buy or lease a BMW, it's assumed you have the financial capability to weather the 4-figure service visit. Just because you can, however, doesn't mean you want to. A BMW may be about the joy of driving, but Ultimate Servce - where everything from oil to wipers to brake rotors are replaced free of charge (during the warranty period) - adds to the joy of BMW ownership.

Vehicle Details
Interior
Few, if any, carmakers know their brand DNA quite like BMW. The 2011 BMW 3 Series is longer, and the greenhouse - in relative terms - is less generous, but the basic 3 Series design rules apply: long hood, short rear deck, and good sight lines to better allow aggressive urban or suburban driving. The 2011 models benefit from modest updates to the front and rear, but these are modest - and do nothing to outdate their immediate predecessor.

Exterior
In each of its successive generations the BMW 3 Series grows incrementally. Happily, each growth spurt nets a small improvement in interior comfort. Most of that, however, remains with front seat passengers, who enjoy comfortable and supportive accommodation. The 2011 3 Series is more typically targeted at professional couples and/or youngish families, and is never intended to be the principal people mover. Young professionals and their families will be very happy with the accommodation. For those needing more utility, the Sports Wagon remains in the lineup, as does an all-new X3 SUV for 2012.

Notable Standard Equipment
All BMW models come with a generous level of standard equipment, and all can absolutely kill you - or, at least, kill a budget - with onerous ad-ons in the option column. Choose the high-performance variant of the standard 2011 BMW 335i, the 335is, and you'll find yourself driving a sport derivative imbued with all that's good for the performance enthusiast. The 335is upgrades include 20 more horsepower - to 320 - from the TwinPower Turbo, and that power is controlled via Dynamic Stability Control and Dynamic Traction Control. And the "s" provides extensive use of aluminum in various suspension components, sport suspension calibration, and an aero kit. Mounted on 18-inch rims, the tires are staggered in width with 225/40s in front and 255/35s in back. Inside, if you grow tired of the sounds of BMW's twin-turbocharged in-line-6, you can turn up the standard HD audio.

Notable Optional Equipment
While every imaginable option variance is available on a 3 Series, the 335is Coupe is the notable odd duck. You might reasonably expect leather to be standard on the 2011 BMW 335is Coupe, especially in light of a $51K base price. And you would be wrong. Leather - in a variety of attractive flavors - will cost $1,450, while the Premium Package, affording you a digital compass mirror, BMW Assist with Bluetooth, lumbar support, auto-dimming mirrors and a universal garage door opener will add $2,650. Separate options include navigation for $2,100 and Harman Kardon surround sound for a relatively reasonable $875.

Under the Hood
It used to be so easy. A "328" designation conveyed a 2.8-liter displacement, while the "335" would indicate a capacity of 3.5 liters. Despite our disconnect with the nomenclature, we won't argue with the results. The normally aspirated 3.0-liter in-line-6 produces an ultra-smooth 230 horsepower and 200 lb-ft of torque. The 3.0-liter six fitted to the 335i models boasts twin turbochargers and 300 horsepower in standard guise, and 320 when you move up to the 335is. Finally, the 3.0-liter diesel, also an in-line-6, offers a 36-mpg EPA rating on the highway and 50-state certification. All can propel you from zero to jail in an amazingly brief sprint, and hang out all day on the autobahn - or your version of the autobahn.

328i Sedan & 328i xDrive Sedan / 328i Coupe / 328i Convertible /
328i Sports Wagon & 328i xDrive Sports Wagon
3.0-liter inline-6
230 horsepower @ 6,500 rpm
200 lb-ft of torque @ 2,750 rpm
EPA city/highway fuel economy:
328i Sedan: 18/28
328i xDrive Sedan: 17/25 (manual), 17/26 (automatic)
328i Coupe: 17/25 (manual), 17/26 (automatic)
328i Convertible: 17/26 (manual), 18/27 (automatic)
328i Sports Wagon: 17/26 (manual), 18/27 (automatic)
328i xDrive Sports Wagon: 17/25 (manual), 17/26 (automatic)


335i Sedan & 335i xDrive Sedan / 335i Coupe & 335i xDrive Coupe / 335i Convertible
3.0-liter inline-6 twin-turbocharged
300 horsepower @ 5,800 rpm
300 lb-ft of torque @ 1,200-5,000 rpm
EPA city/highway fuel economy:
335i Sedan: 19/28
335i xDrive Sedan: 19/26 (manual), 18/27 (automatic)
335i Coupe: 19/28
335i xDrive Coupe: 19/26 (manual), 18/27 (automatic)
335i Convertible: 19/28


335is Coupe / 335is Convertible
3.0 liter inline-6 twin-turbocharged
320 horsepower @ 5,900 rpm
332 lb-ft of torque @ 1,500 rpm
EPA city/highway fuel economy: 18/26 (manual), 17/24 (automatic)


335d Sedan
3.0-liter inline-6 twin-turbocharged diesel
265 horsepower @ 4,200 rpm
425 lb-ft of torque @ 1,750 rpm
EPA city/highway fuel economy: 23/36


Pricing Notes
The good news: A 2011 BMW 3 Series can still be for a Manufacturer's Suggested Retail Price (MSRP) under $40,000. And given its build quality, no-cost maintenance during the warranty period and historically good resale value, it may be no more expensive to own than other sport sedans which mimic 3 Series attributes while rarely matching them. Starting at about $34,600 the 3 Series sedan is the least expensive of the variants, while the wagon starts at $37,000, the coupe at under $38,000 and the convertible hardtop at just over $46,000. For those preferring monthlies to check writing, BMW - in part because of its historically good resale - plays the leasing game about as well as anyone. Prior to your purchase, consult kbb.com's Fair Purchase Prices for a reality check of what's actually being spent by other 3 Series prospects.

BMW 3 Series Consumer Reviews
---
A blast to drive.
I went from a Porsche Boxter to this 335i - no contest on fun and handling. Buy the Bmw.
love this car
Station wagons are a smart design surely but BMW delivers a drive quality worthy of all praise. The engine packs a punch at every gear,...
Mike_in_Tejas
October 21, 2018
Original Owner
I purchased this car in 2007 and I am the original owner. It's now October 2018 and the car continues to run great. Over the years I...
Shellus
September 08, 2018
Love this car!
Ive had this car for over 5 years now and still love the looks of it and how it handles on the road. I would highly recommend the BMW...
Great car
After 11+ years of ownership, CPO, I still love this car. Drives like a dream and still looks sharp and garners compliments. Loaded...
A really fun car
My favorite car ever. Reliable (only unscheduled maintenance was replacement of AC compressor after 5 years). Great acceleration and...
Hotshot
February 28, 2018
Great driving dynamics and amazing acceleration
Special car to drive. It is very fast with good handling dynamics and good miles per gallon. I cant think of another that I owned that I...
BMW DRIVER 357
December 12, 2017
An almost perfect driving machine.
After 10 years and more than 90K miles, the only breakdown on the road was the water pump when it had 72K miles. It has also needed...
Stevie
September 24, 2017
I loved this car.
This is a fantastic car. Its nimble at picking up speed when you need to and the handling is a dream-- it hugs the road so you have full...
335ddriver
December 16, 2016
Great Handling Fun & Best Design
This is my second BMW 335d - the d stands for Turbo-Diesel 6 cylinder. The thing I love most about my BMW 335d is the handling and...
2011 BMW 3 Series Specs
(Based on lowest-priced style)
2011 BMW 3 Series Safety Ratings
Similar Vehicles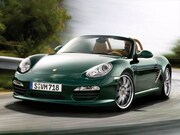 ---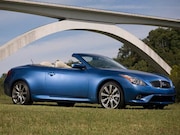 ---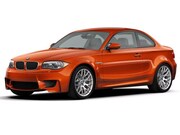 ---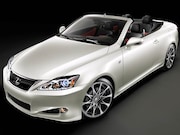 ---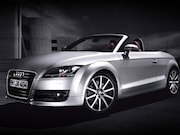 ---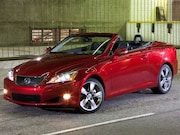 ---
Need Car Insurance?
Save on car insurance with GEICO.

---
Need a Car Loan?
Compare multiple loan offers in minutes.