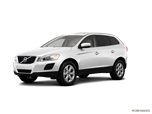 A new Road Sign Information feature joins the Technology Package. Rain-sensing wipers and headlight washers are standard across the board, keyless entry is added for the top 3.2 trim and both T6s, and 19-inch alloy wheels are available on the 3.2 and T6. Both T6s get a transmission sport mode.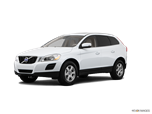 The 2012 Volvo XC60 has multiplied its trim forms for a total of 10, but they are based off three major ones: the base 3.2, the turbocharged T6 and the top-end-turbo R-Design. All-wheel-drive is standard for models with the turbo engine and optional on the 3.2. This year the R-Design gets a hefty power boost, rising to 325-horsepower and 354 lb-ft of torque for class-leading status. New trim forms for the XC60 are designated Premier, Premier Plus and, at the top, Platinum. The R-Design XC60 with the 3.2-liter engine has been discontinued for 2012. T6 models are available with the Dynamic Package, which includes Volvo's FOUR-C Active Chassis control, speed-sensitive power steering and xenon headlights.
About Volvo XC60
Volvo has a well established reputation for building safe, family-friendly wagons that are as reliable as a Maine winter. Unfortunately, consumers in general have no love for wagons, preferring instead small and midsize crossover vehicles. Given this scenario, the most logical step for Volvo was to create a new vehicle, one with the ride and handling of a wagon, but look and feel of a small SUV. Based on the sporty S60 sedan platform, the 2011 Volvo XC60 fills the void between the larger XC90 and the aging XC70 wagon. Smartly styled and competitively priced, the XC60 is well equipped to take on long-established luxury CUVs like the BMW X3, Lexus RX 350 and Acura RDX, not to mention new comers such as the Audi Q5 and Mercedes-Benz GLK350. Coupled with Volvo's long list of safety and engineering firsts, the XC60 makes a rather attractive prospect, and its numerous trim variations and engine choices enable it to compete with such premium competitors as the Subaru Outback Limited and Volkswagen Tiguan.