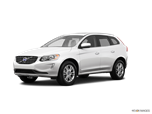 After a major restyling last year, the 2015 Volvo XC60 is almost entirely carryover, with the exception of the new Drive-E engine family. Available on FWD models, the engine comes in two flavors: a 240-horsepower turbocharged version, or a 302-hp turbocharged and supercharged model.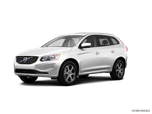 For 2014, the Volvo XC60 receives a major restyling, with all-new sheetmetal from the windshield forward. New features include Corner Traction Control, a revised interior with adaptive digital display on Premium and T6 trims, an enhanced Blind Spot Information System (BLIS) package and a new Sport Package with 20-inch wheels and sport seats.
About Volvo XC60
The 2015 Volvo XC60 is in a tough competitive field. It has to deliver luxury like the Lexus RX, offer the power of the agile BMW X3 and Audi Q5, but be priced like the Acura RDX. Somehow, this Volvo delivers, and then the XC60 tosses in a big dose of styling, safety and individualism. This year, Volvo is introducing its all-new engine lineup to the XC60. Known as Drive-E, these engines will eventually replace the 5- and 6-cylinder engines in Volvo models across the board, offering the same or better performance, but with better fuel economy. Throw in the XC60's perfect 5-star crash-test ratings, an achievement no other SUV in this class can match, and the XC60 trumps any of its competitors for buyers who have children.