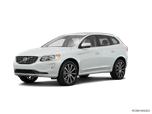 Two years ago the XC60 got new skin. Last year, it got two new 4-cylinder engines. This year it loses the old naturally aspirated 3.2-liter 6-cylinder.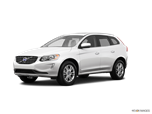 After a major restyling last year, the 2015 Volvo XC60 is almost entirely carryover, with the exception of the new Drive-E engine family. Available on FWD models, the engine comes in two flavors: a 240-horsepower turbocharged version, or a 302-hp turbocharged and supercharged model.
About Volvo XC60
Luxurious, fun to drive and distinctly Swedish, the 2016 Volvo XC60 luxury SUV competes in a crowded and tough segment of the market. Up the luxury of the Lexus RX, the agility and power of the BMW X3 and Audi Q5, but priced like the Acura RDX, this Volvo delivers. On top of that, it follows its own lead on styling, and leads the pack when it comes to safety innovations, as one would expect. The new 4-cylinder engines introduced last year offer plenty of power without sacrificing fuel economy, and its all-wheel-drive system provides assurance on slick roads. Then there's the XC60's best-in-class 5-star crash-test ratings, making the XC60 a top pick for buyers who have children.