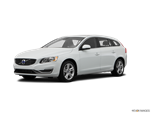 For 2016, the Volvo V60 wagon sees only minor changes to wheel designs and some feature shuffling. The big news is the addition of the Cross Country model that offers more ground clearance and hence, more off-road adventuring potential.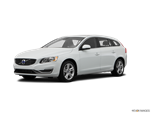 The 2015 Volvo V60 is all-new for the U.S. market. A wagon version of the popular S60 sedan, the V60 adds cargo space and a sharp-looking design. Also available for the first time is the Drive-E 4-cylinder engine family, which will eventually replace all of the engines in Volvo's lineup.
About Volvo V60
Volvo established itself building bulletproof family wagons parents felt comfortable passing down to their kids. Getting back to their roots, Volvo's 2016 V60 and V60 Cross Country rekindle a long lost love affair with the wagon, but in a sleek, sexy shell that bears no resemblance to the old 240 DL. The V60's fuel-efficient engine, sporty manners and luxurious interior making it a fitting rival to the BMW 328i, while the new V60 Cross Country looks to muscle in on the Subaru Outback Limited and Audi Allroad. Available all-wheel drive (AWD) is another strong selling point for the V60. Toss in Volvo's stellar safety reputation, and you have a vehicle any family would be proud to pass down to future generations.