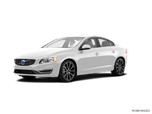 The 2016 Volvo S60 luxury-sedan lineup heads into unexplored territory, quite literally with the new S60 Cross Country model thanks to its raised ride height and off-road-ready suspension. The 2016 S60 Inscription extends the S60's appeal by extending the car for an additional three inches of rear legroom.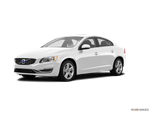 With a thorough refresh last year, the only real change to the 2015 Volvo S60 is the addition of the Drive-E 4-cylinder engines. Available in either turbocharged T5 or turbocharged and supercharged T6 models, the new engines are the first of a family that will eventually replace all of Volvo's existing engines.
About Volvo S60
For 2016, the Volvo S60 gets two new models. First up is the 2016 S60 Cross Country, an off-road version of the S60 sedan with raised ride height, all-wheel drive (AWD), and tough-looking fender flares. The other is the luxurious 2016 S60 Inscription, which not only lays on a thick layer of luxury but also gets nearly three inches of additional legroom. This is good news, as the Volvo S60 is already a solid luxury car and something of a bargain as well, thanks to a starting price of around $35,000. With two powerful 4-cylinder engines, plus available all-wheel drive and a 6-cylinder engine, the S60 family is a strong alternative to luxury sedans like the Mercedes-Benz C-Class and Lexus IS.