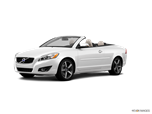 Changes to the 2013 Volvo C70 convertible include standard rain-sensing wipers and headlight washers on all trims. A rear spoiler is added to the Inscription Package.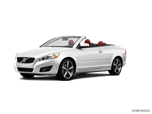 Changes to the 2012 Volvo C70 include standard Bluetooth with audio streaming capability, available LED daytime running lights, and a new smartphone application featuring concierge, maintenance and emergency services.
About Volvo C70
The days of the canvas convertible top are fast coming to a close, and cars like the Volvo C70 are the primary reason. Although Ford pioneered the idea of a retractable hardtop back in the 1950s, only recently has the technology been perfected. While convertibles such as the Lexus SC 430 and Volkswagen Eos demonstrate the hard top concept, Volvo has figured out a way to build in added safety features such as reinforced roof rails, pop-up roll bars and door-mounted side-curtain airbags. Unlike many convertibles, the C70 can seat four adults in relative comfort and, while not cheap, it is well within the price range of the average premium convertible buyer.