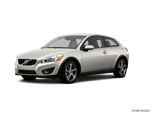 For 2013, Volvo continues to expand the trim-level offerings on the C30, adding a new Premier trim. Rain-sensing wipers and headlight washers are fitted across the line, and the Premier Plus trim gets new keyless entry and starting as well as active xenon headlights.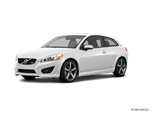 For 2012, Volvo has expanded the trim levels of the C30, adding Premier Plus and Platinum to both regular and sportier R-Design variants of the car. The trim levels are bundled with extra features and options, such as navigation, a premium sound system and a moonroof. The R-Design does not increase horsepower, but instead differentiates itself with a sport-tuned chassis and unique design elements (a Polestar performance package is an option for buyers who want extra power). 2012 also brings audio streaming to the C30's standard Bluetooth interface.
About Volvo C30
A compact front-drive two-door that interweaves unique Volvo styling cues with well-proven mechanicals from the S40/V50 lines, the new C30 is designed to blur the established line between a conventional hatchback and a station wagon. It's also the first Volvo sold here to offer buyers enhanced personalization potential through the factory's Custom Build individualization program. Volvo's most affordable entry is available in two trim levels: The well-appointed T5 1.0 and a top-of-the-line T5 2.0 that includes suspension upgrades, more standard features and a body kit. Although the C30's closest direct competitors are the Mini Cooper and Volkswagen GTI, devotees of trendy personal transport modules might consider this high-profile newcomer as a suitable alternative for vehicles as diverse as the Audi A3, BMW 1 Series, Saab 9-3 SportCombi or Scion tC.