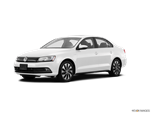 For 2016, VW's Jetta sedan receives a new 1.4-liter turbocharged engine on S and SE trims, while the GLI gets a major exterior makeover. Infotainment updates include VW Car Net, which is now compatible with Apple CarPlay, Android Auto and MirrorLink. SE trims gain a rearview camera.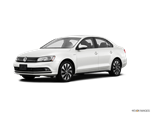 For 2015, VW's Jetta sedan receives new front and rear styling, an upgraded interior and new optional features such as blind-spot warning, front-collision warning, rear cross-traffic alert, bi-xenon headlights and Adaptive Front lighting. An improved 2.0-liter TDI is also new for 2015.
About Volkswagen Jetta
IMPORTANT NOTE: Please be aware that this vehicle's diesel engine is involved in a Notice of Violation of the Clean Air Act issued by the EPA to Volkswagen for producing and selling 4-cylinder diesel cars that include a software device that circumvents EPA emissions standards for certain air pollutants. The EPA and the California Air Resources Board (CARB) determined that these diesel cars emit up to 40 times more pollution than emission standards allow. Recalls, investigations and litigation are currently ongoing.

As Volkswagen's best seller, the 2016 Jetta sedan runs the gamut, including a simple economy car, performance-oriented sedan and fuel-sipping hybrid and diesel models. The Jetta can also be equipped with the latest driver-assist features, such as adaptive cruise control and autonomous emergency braking. Compared to the Honda Civic, Ford Focus, Mazda3 and Toyota Corolla, the Jetta offers a more upscale interior, better handling plus some of the best fuel-economy figures of any midsize sedan. Of course, we'd be remiss if we didn't mention the current dark cloud hanging over the TDI clean-diesel models. How the outcome will affect the car's fuel-economy ratings and power output is yet to be determined, as is any hit to its once-enviable resale.