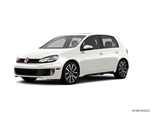 For 2013, the manual transmission is dropped from the base Golf 4-door model, while all cars now have a standard front center armrest and front and rear floor mats. The GTI gets a new golf-ball-style shifter and new wheels.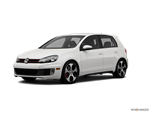 No significant changes to the base car, but option packages have been simplified. Those Golfs equipped with the 2.5-liter 5-cylinder gasoline powertrain are available in Golf, Golf with Convenience, and Golf with Convenience and Sunroof guises. Those consumers opting for the 2.0-liter Clean Diesel can spec their Golfs as Golf TDI, Golf TDI with Sunroof and Navigation, and Golf TDI with Tech Package. Making any of these choices continues to provide you with a high level – for the segment – of standard equipment. Celebrating 35 years as the world's best "hot hatch," VW's GTI receives a new variant - GTI with Convenience and Sunroof - which groups together some of the most popular stand-alone options. And for those with a penchant for spending more to get more, the Golf R, with 256 horsepower, 4Motion all-wheel drive and a $35,000 MSRP should more than satisfy.
About Volkswagen GTI
Costing less than $23,000, the fifth-generation Volkswagen GTI returns to its roots by infusing razor-sharp handling with spirited acceleration. Thanks to the GTI's clever hatchback design, drivers can enjoy true German-engineered performance without having to sacrifice comfort for four people or a roomy cargo hold. Although it is now larger and heavier than the original car, the GTI remains a manageable size and features its most powerful engine to date: A turbocharged 2.0-liter unit pumping out 200 horsepower. Drivers can choose between a slick-shifting six-speed manual or Volkswagen's marvelous Direct Shift Gearbox (DSG) automatic, which is without question the best auto-manual transmission money can buy.