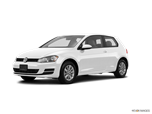 The 2015 VW Golf is all-new, 2.5 inches longer and a half-inch wider. With 5-passenger comfort and the cargo space of a midsize sedan, the new Golf weighs almost 80 pounds less than its predecessor. It features new turbocharged engines, formally adds the GTI to the family and has on deck the Golf R performance version, the e-Golf EV and Golf SportWagen.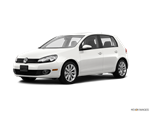 Changes to the 2014 Volkswagen Golf and GTI are limited to two special-edition GTI trims: Wolfsburg and Driver's Edition. The 2-door Golf/GTI body is dropped taking with it the option of a manual transmission on the base 2.5. The Golf R is also no more.
About Volkswagen Golf
The launch of the seventh generation of the Volkswagen Golf represents a major turning point in the car's history: No longer is it simply a model – the Golf – but rather a family of vehicles that includes 2-door and 4-door hatchbacks, performance variants like the Golf GTI and Golf R, the Golf SportWagen, and an EV in the form of the e-Golf. Not only does the Golf family offer a little bit of something for everyone, but in its most basic hatchback form, it has grown larger, offers a new family of gasoline, diesel and electric powerplants, while still retaining the practical and fun-to-drive attributes that have served a loyal customer base well.