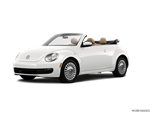 After a new turbocharged gasoline engine arrived last year, a revamped diesel comes for 2015 with more power and even better efficiency. A limited-edition Beetle Classic with a tempting starting price of just over $21,000 also joins the lineup.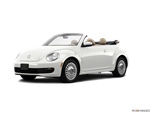 A new 1.8-liter turbo is set to replace the 2.5-liter engine midway through the 2014 product cycle. Also new is an independent rear suspension, a limited-edition GSR trim, VW CarNet and a rearview camera on top-line trims (late availability). For 2014 the Turbo models are renamed R-Line.
About Volkswagen Beetle
Volkswagen's 2015 Beetle grants access to one of the world's most iconic vehicles at a low entry price. Of course, today's Beetle is a far cry from the VW Bug of decades ago, and is markedly changed from the New Beetle that helped usher in the new millennium. Now simply called the Beetle, this generation of VW's venerable nameplate was introduced for the 2012 model year with beefier looks, bigger proportions and a sleek 4-passenger interior that takes cues from its Audi cousins. But its Beetle essence remains with its rounded shape and retro vibe. The Beetle is larger than niche rivals such as the Fiat 500 and Mini Cooper, is available as a coupe or convertible, and offers a variety of powertrains including a diesel engine.