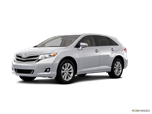 The 2013 Toyota Venza's enhanced exterior styling (Toyota's descriptive) includes a new upper and lower grille, fog lamps and taillights. With a new 19-inch wheel design and three new exterior colors (Attitude Black, Cypress Pearl and Cosmic Gray Mica), your neighbor with the '12 will probably wish he had waited. The 3-trim-level strategy (introduced last year) continues, albeit with updated option packages.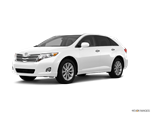 The 2012 Toyota Venza wagon is offered in three trims this year, a change from last year's single trim offering. LE and XLE trim levels will be offered with a choice of 4- or 6-cyinder engines, while the Limited is available only with the V6; all versions offer the choice of front drive or all-wheel drive (AWD).
About Toyota Venza
Call it a crossover or even a Camry wagon, but just don't call it nothing new. The 2009 Toyota Venza sits squarely in-between the automaker's best-selling Camry Sedan and Highlander SUV, borrowing elements from both. The result is a vehicle that has plenty of room for five, is easy to get in and out of, has respectable fuel economy and possesses the ground clearance of a much taller vehicle. While the Venza isn't the first – nor will it be the last – car to blur the lines between segments, it certainly offers a well-rounded package at a great price that would suit most people's needs. In a growing and increasingly popular vehicle landscape that includes the Nissan Murano, Ford Edge and Mazda CX-7, the Venza shines with a healthy roster of standard equipment, a competitive price, and Toyota's reputation for quality and stellar resale value.