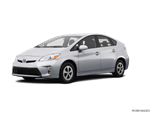 The 2015 Toyota Prius gets a special edition this year, while the rest of the lineup remains unchanged. The Prius Persona Series Special Edition adds dark-finish 17-inch wheels, heated outside mirrors, dark chrome accents inside, and is painted either Blizzard Pearl or Absolutely Red.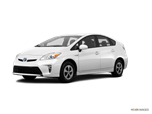 The Toyota Prius hybrid and plug-in hybrid remain unchanged for model year 2014.
About Toyota Prius
As the best-selling hybrid in the world, it's no surprise that the 2015 Toyota Prius is the car most people think of when they hear the word "hybrid." With traditional and plug-in models available, the fuel-efficient 5-door hatchbacks pair a thrifty gasoline engine to an electric motor. Thanks to some very clever drivetrain programming, you'll get excellent fuel economy almost regardless of how heavy you are on the gas pedal. It does this with all the practicality of any hatchback, with a decently sized rear seat and plenty of cargo room. These days, the Toyota Prius faces stiff competition from the more refined Ford C-Max and Chevrolet Volt – both of which are more engaging to drive – but remains the hybrid to beat.