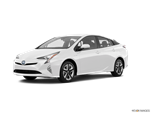 The 106.3-inch wheelbase is unchanged, but everything else is new. New foundations – Toyota New Global Architecture (TNGA), far more rigid. New unit body, longer, lower and wider, with snappier styling. New interior, with improved materials, upgraded infotainment and more room. New, more efficient engine and transmission. New independent rear suspension.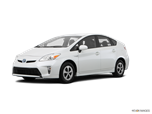 The 2015 Toyota Prius gets a special edition this year, while the rest of the lineup remains unchanged. The Prius Persona Series Special Edition adds dark-finish 17-inch wheels, heated outside mirrors, dark chrome accents inside, and is painted either Blizzard Pearl or Absolutely Red.
About Toyota Prius
The basic concept that's propelled the Prius to hybrid leadership for two decades worldwide (16 years in the U.S.) is unchanged: an internal-combustion engine augmented on demand by an electric motor, sending power to the front wheels. But as the 4th-generation Prius rolls into showrooms, Toyota's pioneering Hybrid Synergy Drive is more efficient, fuel-economy ratings are highest of "any vehicle without a plug," according to Toyota USA boss Bill Fay, and a plug-in version is on its way. However, there's a lot more to the new Prius than chart-topping fuel economy. Edgy styling. Robust chassis rigidity. Upgraded interior design and furnishings. Improved road manners. Quiet operation. It will be surprising if the Prius doesn't sustain its hybrid-sales leadership.