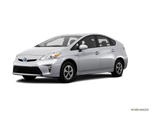 The Toyota Prius hybrid and plug-in hybrid remain unchanged for model year 2014.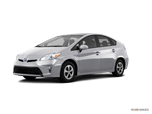 There are no styling, specification or equipment changes to the Prius for 2013, though a new trim package is added, the Persona Series Special Edition.

About Toyota Prius
As heir to the world's first mass-produced hybrid car, the 2014 Toyota Prius must fill some pretty big shoes. Luckily, the 5-door hatchback has all the help it needs, with brisk sales of the original car and an army of teammates including a plug-in model, a larger wagon variant and a smaller compact. All Prius models use the same powertrain technology that has become the benchmark for Toyota's hybrid cars: a fuel-efficient gas engine teamed to an electric motor. This setup allows the Prius to run solely on electric power for short distances, on gasoline for longer trips and a combination of the two when zipping around town or asking for more power. The result is exceptional fuel economy in an inexpensive, albeit bland, family car.