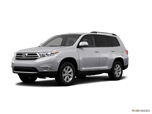 The Toyota Highlander's only change for 2013 is a rearrangement of standard equipment and trim-level packages. A new Highlander Plus package replaces what was the Tech package and adds some features, including a rearview camera.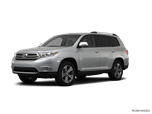 After a modest refresh last year, the 2012 Toyota Highlander Crossover carries on unchanged for 2012.

About Toyota Highlander
Long considered the gold standard in crossover SUVs, Toyota takes the legendary Highlander one step closer to perfection by offering a hybrid/electric variant that is both fuel-efficient and environmentally friendly. More complex than Toyota's other well-know hybrid, the Prius, the Highlander Hybrid utilizes a 3.3-liter V6 engine (the same as used by the gasoline-powered Highlander) teamed to an electric motor. On four-wheel-drive models, Toyota includes another electric motor to power the rear wheels. The Highlander Hybrid sacrifices almost no interior room in accommodating its additional hardware, but when compared with its gasoline-powered equivalent its price tag jumps a hefty seven grand.