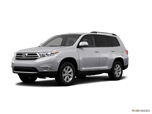 The Toyota Highlander's only change for 2013 is a rearrangement of standard equipment and trim-level packages. A new Highlander Plus package replaces what was the Tech package and adds some features, including a rearview camera.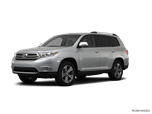 After a modest refresh last year, the 2012 Toyota Highlander Crossover carries on unchanged for 2012.

About Toyota Highlander
The Highlander is one of the most popular crossover SUVs on the market. Built on the Toyota Camry platform, the Highlander embodies the handling and safety attributes of a car while providing the interior room and versatility of a big SUV. Although the newest version offers seating for seven, the Highlander's modest size precludes its third-row seat from prolonged adult use. We think the best iteration is the five-passenger model, which offers a good balance between people and cargo space. Although pricey, consumers will find its excellent long-term service history and high resale value make this SUV a worthy investment.