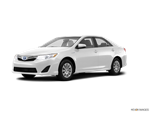 As the Camry was significantly revised for 2013, the changes for 2014 are minimal. A new addition to the line is the SE Sport, available only with a 4-cylinder engine. The Sport also adds a standard sunroof, 8-way power-adjustable driver seat, and 18-inch wheels and tires.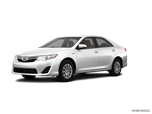 The 2013 Toyota Camry sedan sees some improvement in interior materials and color matching. Cross Traffic Alert is added to the Blind Spot Monitoring System, which is now optional on the SE trim. Camry L and Camry Hybrid LE gain the new Display Audio radio as standard equipment, and all models now feature a new turn-signal stalk requiring only one tap to initiate a 3-blink sequence.

About Toyota Camry
The Toyota Camry has been the best-selling car in the country for more than a decade, but if you exclude sales to rental car agencies and such, the title goes to the more stylish and lively Honda Accord. Even Camry buyers have expressed a taste for something a little edgier, with almost half opting for the sportier-themed Camry SE. So in a straightforward case of giving buyers what they want, Toyota has released the most stylish, most responsive Camry ever. The exterior has been almost completely redesigned, the interior has been freshened with new materials, designs and technologies, and the steering, braking and suspension have all been revised for more responsive driving manners. Combined with the famous reliability and strong resale values that have helped build the Toyota Camry into an automotive legend, the new Camry is destined for even greater heights.