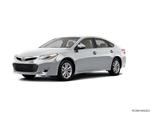 The completely redesigned 2013 Avalon ushers in a new era of style and refinement for the Toyota brand. This latest iteration preserves the high levels of luxury and comfort that made the Avalons of yesteryear such a success, but adds a dose of athleticism and panache to the mix.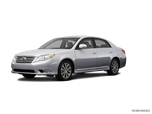 Fresh from a mild makeover last year, there are no major changes to the 2012 Toyota Avalon sedan.

About Toyota Avalon
The Avalon is Toyota's flagship sedan. One step above the popular Camry, the full-size Avalon offers a generous interior packed with so much luxury many owners consider the car to be almost Lexus-like. Entering what has long been the domain of the big three automakers, the Avalon offers full-size car buyers a modern, front-wheel-drive sedan with an impeccable history of excellent service, outstanding quality and best-in-class resale. Beyond its solid engineering attributes, the Avalon also offers customers a powerful yet fuel-efficient V6 engine, a huge and easily accessible trunk and a sense of style not found in traditional full-sized sedans, such as the Ford Crown Victoria and Mercury Grand Marquis.