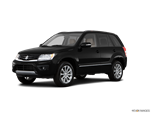 For 2013, the Suzuki Grand Vitara gets a modest facelift, with a new grille and fascia, as well as some new interior materials and colors. The navigation and infotainment system also gets some upgrades.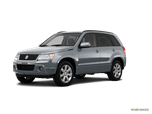 Only minor changes are in store for 2012 Grand Vitara models, including a slightly modified tailgate design (that nixes the spare tire on some models) and upgrades to the navigation system that include voice recognition and information such as traffic and weather updates.
About Suzuki Grand Vitara
The Suzuki Grand Vitara is really two vehicles in one. Its compact size, plush interior and comfortable ride make it every bit as desirable as a small wagon or crossover SUV, while its rugged construction, generous ground clearance and available full-time all-wheel drive make it the perfect off-road companion. Career professionals with active outdoor lifestyles will find the Grand Vitara's sophisticated good looks make it ideal for shuttling business clients during the week, while its capable off-road abilities allow for a weekend's worth of rock crawling and mud slinging. Best of all, the Grand Vitara's powerful yet fuel-efficient V6 engine won't break you at the gas pumps, a statement not many SUVs can make.