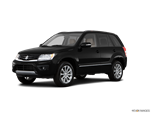 For 2013, the Suzuki Grand Vitara gets a modest facelift, with a new grille and fascia, as well as some new interior materials and colors. The navigation and infotainment system also gets some upgrades.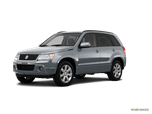 Only minor changes are in store for 2012 Grand Vitara models, including a slightly modified tailgate design (that nixes the spare tire on some models) and upgrades to the navigation system that include voice recognition and information such as traffic and weather updates.
About Suzuki Grand Vitara
The junior member of Suzuki's appealing sport utility vehicle lineup, the compact Grand Vitara, provides a comfortable, versatile and very livable alternative to a conventional station wagon or crossover utility vehicle – and has the power and mechanical capability to complete its mission on or off the road. Available in base, XSport and Luxury trim, this slick Suzuki offers room for five, a generous assortment of standard features – including a V6 engine – plus the choice of rear- or full-time four-wheel drive, and wraps it in one of the longest and most owner-friendly warranties in the business. It needs all of that to compete in one of the toughest and most heavily populated markets, a segment where it must take on everything from the Ford Escape, Jeep Liberty, Mitsubishi Outlander and Saturn Vue to the Honda CR-V, Kia Sportage, Nissan Rogue and Toyota RAV4.