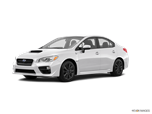 Subaru WRX buyers can now opt for EyeSight, which adds adaptive cruise control and collision warning, among other features. Subaru WRX STI buyers can add Subaru's rear-vision detection system, which includes blind-spot detection and rear cross-traffic alerts. Subaru's new Starlink navigation system is also available.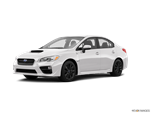 The Subaru WRX and high-performance WRX STI sports sedans are all-new for the 2015 model year.
About Subaru WRX
Introduced last year, the latest Subaru WRX and WRX STI sedans gained newfound civility without losing any of the performance that made it so popular in the first place. For the 2016 Subaru WRX and WRX STI, the taming continues with the addition of driver-assist technologies and Subaru's newest navigation system. However, they retain the all-wheel drive and powerful turbocharged 4-cylinder engines that have made them favorites of those who want high performance at a (relatively) low price, and WRX models are even available with an automatic transmission. The WRX and WRX STI don't really have direct competitors; the Ford Focus ST and Honda Civic Si are both front-wheel drive and therefore different beasts, and the all-wheel-drive VW Golf R is less powerful and more expensive.