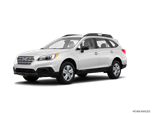 The 2015 Subaru Outback is all new this year. Among its many key features is the addition of X-Mode to the all-wheel-drive system, which enhances off-road capability. It also expands the availability of EyeSight, which uses two cameras for active cruise control, collision warning, and collision mitigation.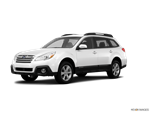 In 2013, the Outback received significant updates, and for 2014 the changes are minimal. The 2.5i Premium models now include, as standard, the All-Weather Package (heated front seats, heated side mirrors and windshield de-icer) and the display audio system (4.3-inch screen, six speakers, SiriusXM Satellite Radio).
About Subaru Outback
The Subaru Outback is a midsize crossover SUV that runs against the conventional wisdom that these "soft-roaders" never venture off the pavement. To the contrary, you're far more likely to see an Outback covered in mud than a Toyota Venza, Chevrolet Equinox, or Ford Edge. Since its introduction in the late 1990s, the Subaru Outback's capability appealed to outdoorsy types, and the 2015 Outback ups the ante with an all-wheel-drive system enhanced with X-Mode for better off-road stability, and expanded availability of the latest version of EyeSight, Subaru's collision-mitigation and active-cruise technology. It's all wrapped up in sharper SUV-wagon styling that hides a roomier interior, a combination that's sure to keep the 2015 Outback as muddy as ever.