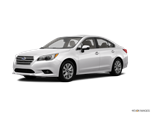 The Subaru Legacy enters is sixth generation in all-new form for 2015 with fresh looks inside and out, new technology and better fuel efficiency. The same 4- and 6-cylinder engine choices remain, but even they have been heavily revamped. A continuously variable transmission (CVT) becomes standard across the board.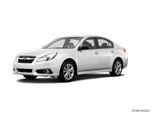 For 2014, 2.5i Premium models include the All-Weather Package as standard, and Premium models now also have a standard audio system with a 4.3-inch screen, six speakers and SiriusXM Satellite Radio. The EyeSight driver-assist system, using stereo camera technology, is now available on both the Limited and Premium trim lines.
About Subaru Legacy
The Subaru Legacy has always stood out with its traction-enhancing all-wheel drive, yet in the face of rivals with household names like the Honda Accord and Toyota Camry, Subaru's midsize sedan received only marginal attention. But with a total revamp for 2015, the Subaru Legacy deserves real consideration. With a more appealing design, far better technology and improved fuel efficiency, the new Legacy is a legitimate contender among family sedans. Available with a 4-cylinder engine rated up to 36 mpg or a strong and smooth 6-cylinder that makes passing a breeze, the Legacy ranges from a roughly $22,500 deal to a $30,000-plus leather-laden sedan filled with creature comforts. All-wheel drive (AWD) remains standard, but with its rebirth for 2015, it's not the Legacy's only highlight.