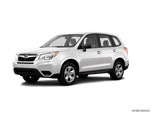 Redesigned from the ground up, the 2014 Forester raises its practical and personable character to an even higher level, gaining a new sense of style, more space, additional refinement, better performance and improved fuel economy.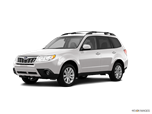 For 2013, the Subaru Forester 2.5X receives a new radio with built-in Bluetooth and streaming capabilities, as well as iPod control and a USB port. Steering-wheel audio controls are standard on the base trim, while Premium models get a new Value Package that includes an upgraded radio display, fog lights and the Cold Weather Package.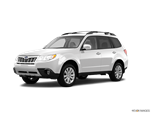 The Forester's wide range of trim levels includes two turbo models. All include a new height-adjustable front passenger seat for 2012. A new option on the higher trims is a touch-screen navigation system that's bundled with a USB, iPod and Bluetooth features, satellite radio and traffic, and a text-message feature.
About Subaru Forester
When the SUV craze took off in the mid nineties, the company which built its reputation on the all-wheel-drive category found itself without an entry. Subaru didn't take long to remedy this problem, giving birth to its first SUV: The Forester. Based on the Impreza platform, the Forester is basically a very tall wagon with some added ground clearance. As such, it retains all of the safety and stability features found in Subaru cars, but offers headroom and cargo space exceeding the popular Legacy and Outback wagons. Chock-full of options and with a choice of a normally-aspirated or turbocharged engine, the Forester serves up a bit more spice than either the Honda CR-V or Toyota RAV4, and for not much more cash.