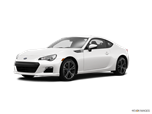 The 2015 Subaru BRZ gets new shock absorbers this year to help smooth the ride, but without hurting handling. A limited special edition called "Series.Blue" is also available, featuring aerodynamic enhancements and unique paint colors.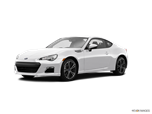 Aha infotainment smartphone app integration is made standard, and the Limited trim gets a redesigned remote key fob for the keyless-start feature
About Subaru BRZ
The 2015 Subaru BRZ is the only Subaru you can buy that isn't all-wheel drive. This rear-drive sports car is for purists who want something they can drive every day, but also take to their favorite mountain roads, or even to a weekend race event, without changing a thing. The BRZ delivers in a way few cars in this price range can. The precision steering, excellent chassis and suspension, and sheer playfulness remind drivers of early Mazda RX-7s or Datsun 280Zs, but with all the modern safety, technology, and traction-control enhancements you can find on a 21st-century car. While not the most powerful car out there, what it lacks in punch, it makes up for with poise.