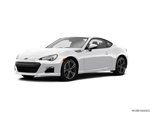 Aha infotainment smartphone app integration is made standard, and the Limited trim gets a redesigned remote key fob for the keyless-start feature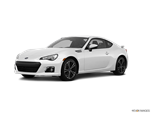 A Subaru without all-wheel drive seems like sacrilege, but considering the kind of holy fun offered up by the 2013 BRZ we're willing to overlook its rear-drive sin. While it's a technical twin of the Scion FR-S, the BRZ adds a bit of luxury to the performance equation by offering a more upscale interior.

About Subaru BRZ
Driven by its rear wheels only, the Subaru BRZ for 2014 is a departure from Subaru's other all-wheel-drive (AWD) offerings, but to purists it's the only way to build a true sports car. Whether carving out a winding road or spending a day at the track, the BRZ delivers in a way few cars in this price range can. Precise steering, a brilliantly balanced chassis and taut suspension bring back memories of early Mazda RX-7s and Datsun 280Zs, only with all the modern safety and traction-control features expected of a 21st -century performer. Although it's nowhere near as powerful as the Chevy Camaro or Ford Mustang, the BRZ also doesn't carry their hefty weight, which means what it lacks in punch it more than makes up for in poise.