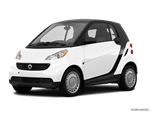 There are no changes to the 2014 Smart Fortwo.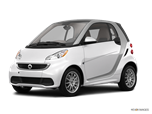 The biggest news for the Smart lineup is an all-new electric version. The plug-in Fortwo is more powerful and will goes farther per charge than its previous, limited-quantity EV version. The standard lineup sees the addition of two special editions and a Brabus sport package.

About smart fortwo
When it first debuted in 2008, the Smart Fortwo drew a lot of attention its way. People were drawn to the Fortwo's low price, miserly fuel consumption and ability to park in the most claustrophobic parking spots. But, after the initial glow faded the Smart Fortwo saw sales drop and rave reviews evaporate. Bigger players introduced similar sized cars with more power and interior space, cars such as the Scion iQ, Fiat 500 and Chevrolet Spark. However, the 2014 Smart Fortwo does have an ace up its sleeve – a pure electric model that sells for around $25,000. And, the Fortwo is also wildly customizable, letting consumers with an artistic flair express themselves through their car.