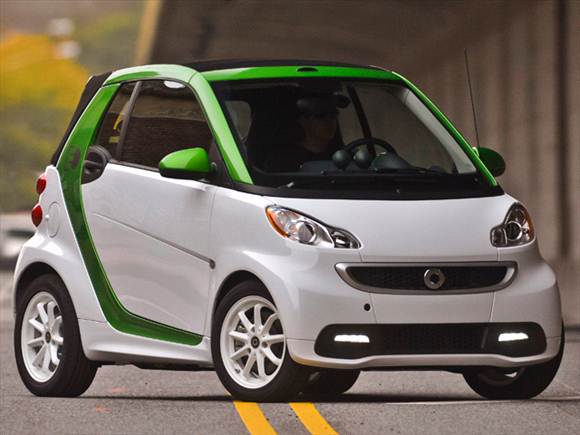 The biggest news for the Smart lineup is an all-new electric version. The plug-in Fortwo is more powerful and will goes farther per charge than its previous, limited-quantity EV version. The standard lineup sees the addition of two special editions and a Brabus sport package.

About smart fortwo electric drive
When the Smart Fortwo debuted in 2008, America's smallest car garnered an instant following as buyers flocked to this 2-seater for its low price, good fuel economy, and the sheer Euro-chic factor it brought to our shores. The years since have not been so kind to Smart, a subsidiary of Mercedes-Benz. Since its launch, the Smart Fortwo has been met with mediocre reviews and dwindling sales. Additionally, better vehicles such as the Scion iQ, Chevrolet Spark and Fiat 500 have entered the microcar scene. Meanwhile, cars such as the Ford Fiesta and Nissan Versa offer comparable fuel economy and more room at a similar price. The 2013 Smart Fortwo coupe and cabriolet can sneak into the smallest parking spots, along with the newest member of the family, an all-electric model.