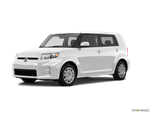 Little has changed for the Scion xB this year, with just the addition of a backup camera helping to keep it modern.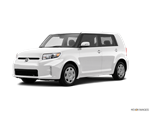 There are no major changes for 2014.
About Scion xB
The days are long gone where the Scion xB could be considered revolutionary. Today, it faces stiff competition from the Kia Soul and Honda Fit, and without the option of all-wheel drive (AWD), it can't hold a candle to newer compact crossover SUVs like the Hyundai Tucson, Chevrolet Trax and Honda HR-V. Still, there's no denying that the little Scion xB has its strengths. It boasts strong resale value, gets good fuel economy, and it's quite roomy inside for people and cargo. The addition of a backup camera modernizes the xB a little bit, and there are a ton of aftermarket upgrades for those who are so inclined.