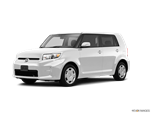 For 2013 the Scion xB receives minor exterior and interior tweaks that include a redesigned front bumper and new seat fabric. Available as an option is the BeSpoke Premium Audio system that is compatible with iPhones and can run apps such as Facebook and Yelp, and stream Internet radio stations.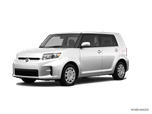 Changes for the 2012 Scion xB hatchback are limited to the addition of an upgraded Pioneer audio unit as standard equipment, and the availability of Bluetooth streaming audio. A new high-end Pioneer Premium audio unit is optional, replacing last year's Alpine radio.
About Scion xB
When Scion set out to redesign the nearly three-year-old xB, it asked current owners and fans of the brand what they would like to see on the next generation. Their feedback revealed that people wanted the box-like styling to stay, but also wanted the car to be larger, with a more powerful engine and more standard features, such as cruise control. The result is a vehicle that should appeal to both Scion enthusiasts and other potential buyers, all at a reasonable price. Scion's straight-forward "mono spec" basic equipment level continues, encouraging customization and making the car-buying process more personal.