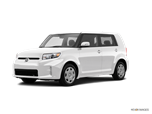 There are no major changes for 2014.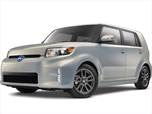 For 2013 the Scion xB receives minor exterior and interior tweaks that include a redesigned front bumper and new seat fabric. Available as an option is the BeSpoke Premium Audio system that is compatible with iPhones and can run apps such as Facebook and Yelp, and stream Internet radio stations.
About Scion xB
Ten years ago, the Scion xB was revolutionary for its time. But today, the current model hasn't changed all that much from the original, while newer and fresher faces have shown up to challenge Scion's boxy 4-door compact. Without the option of all-wheel drive (AWD) or a more powerful engine, the 2014 Scion xB can't compete with the wave of compact crossover SUVs now flooding the market, and it even has a tough time when placed up against rivals such as the Kia Soul or Nissan Cube. However, the xB still has a few things going for it, namely its strong resale, decent fuel economy and roomy interior. There are plenty of aftermarket upgrades for the xB, making it a favorite with those who like to personalize their rides.