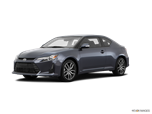 After numerous visual and performance improvements last year, the 2015 Scion tC's changes are limited. The automatic transmission gets new steering-wheel-mounted paddle shifters, and there are two new colors available: Blizzard Pearl and Cosmic Gray.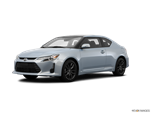 The 2014 Scion tC receives a new front end, LED accent lights and a freshened interior. A new standard audio system incorporates a 6.1-inch touch screen, while a new 6-speed automatic transmission is programmed for quicker shifts and features rev-matching technology. A limited-production 10 Series edition is also offered.
About Scion tC
While the 2015 Scion tC isn't as quick as its sporty styling suggests, it still holds appeal for buyers who want an affordable, good-looking and fun-to-drive coupe. Loaded with a high-end audio system, plenty of visual upgrades and even a few performance parts from TRD, Scion's in-house aftermarket division, the Scion tC splits the difference in price and performance between rivals like the Honda Civic EX and Si models, with a price starting just under $20,000 without going much higher. The usable rear seat makes it more practical than other sporty cars, and the hatchback is easy to load and surprisingly roomy. While it's handily outclassed by Scion's own FR-S coupe, the tC's reliability and solid resale history help this little 2-door thrive.