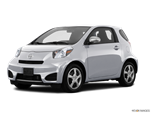 The 2015 Scion iQ 2-door subcompact carries over with no significant changes.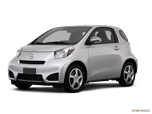 2014 Scion iQ models gain a new display audio system that features a 6.1-inch LCD touch screen, HD Radio and Bluetooth connectivity. In celebration of Scion's 10th anniversary is the limited-edition 10 Series version with features like special wheels, unique interior illumination and commemorative badges.
About Scion iQ
Scion's cute and quirky iQ for 2015 is one of a growing number of tiny subcompacts finding their way to our shores. Popular worldwide, the urban microcar is a curiosity to most Americans, although younger buyers living in congested cities seem to be intrigued. Smartly styled and filled with Scion's high-quality bits and pieces, the iQ is the perfect vehicle for getting around when the weather turns foul, or when there's a need to carry a friend and some shopping bags on a weekend outing to the suburbs. Then again, you'll get more power and still be able to fit into tight parking spaces buying a roomier Fiat 500, Chevy Sonic or Honda Fit.