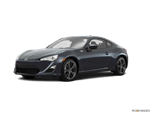 The 2016 Scion FR-S gets subtle refinements to the interior, with different silver trim, new stitching on the dash, and a new audio system interface that greatly improves the listening experience. The 2016 FR-S also gets a new rearview camera, a welcome improvement considering the poor view when backing up.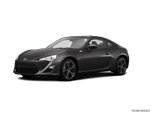 The biggest change to the 2015 Scion FR-S is to the suspension, which has been revised to improve handling stability, which in turn increases driver confidence. The few exterior changes are almost too subtle to notice. There's also a new Release Series 1.0, limited to just 1,500 vehicles.
About Scion FR-S
The 2016 Scion FR-S looks inside to find room for improvement, and finds some. The dash gets a few tasteful upgrades that improve the appearance, and the audio system sports an all-new interface that greatly improves on the old one, and a standard rearview camera. Luckily, Scion knows to leave the good parts alone, so the 200-horsepower 4-cylinder engine, crisp-shifting 6-speed manual, and sport-tuned suspension remain. With a starting price of about $27,000 with destination charges included, the 2016 FR-S is a strong competitor for the fun-while-driving crowd, combining the light weight and affordability of the all-new Mazda MX-5 Miata and the hardtop feel of 6-cylinder versions of the new Ford Mustang, all wrapped in sheet metal that's the most aggressive ever from Scion.