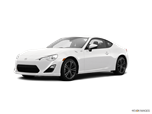 Changes to the 2014 Scion FR-S are limited to the addition of a standard touch-screen radio and front-seat knee cushions added to the doors and center-console sides.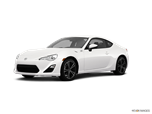 All-new and channeling the spirit of performance icons like the Toyota AE86 and 2000GT, the 2013 FR-S is undoubtedly the most thrilling product to enter Toyota's portfolio in some time (even if it does technically wear a Scion badge).
About Scion FR-S
For reasons unknown, Toyota and Subaru joined forces to create a fun, fast and relatively affordable 2+2 sports coupe known collectively as the Scion FR-S and the Subaru BRZ. Although nearly identical, the Scion version puts less emphasis on features, helping to keep the price in the $25K neighborhood. The result is a playful, rear-drive sports coupe with neutral handling, decent power and a wicked-looking exterior treatment unlike anything Scion has produced in the past.