Recommended Shopping Lists: Small Crossovers & SUVs
Small Crossovers & SUVs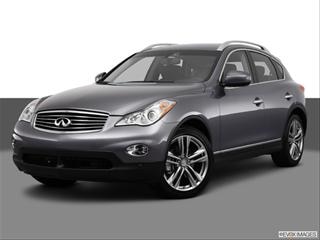 Whether you call it a compact SUV, sport wagon or crossover, the EX35 has the soul of a sports sedan. This lush and spirited ride is sleek, practical and chock-full of technology.
MSRP: $37,895
Fair Purchase Price: $33,396
Quick Links
View other Recommended Shopping Lists:
All vehicles are listed by their Fair Purchase Price, the amount consumers typically paid for this vehicle based on actual new-vehicle transactions during the week of 3/7/2014-3/13/2014. Fair Purchase Prices are updated weekly on kbb.com. Adding optional equipment at the time of purchase will increase the price of the vehicle.