Recommended Shopping Lists: Small Cars
Small Cars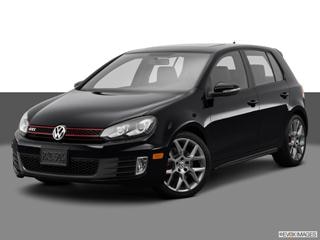 Don't let the practical hatch fool you: the GTI is a driver's car. Challenging roads are no match for the GTI's responsive handling and turbocharged engine.
MSRP: $25,915
Fair Purchase Price: $24,619
Quick Links
View other Recommended Shopping Lists:
All vehicles are listed by their Fair Purchase Price, the amount consumers typically paid for this vehicle based on actual new-vehicle transactions during the week of 3/7/2014-3/13/2014. Fair Purchase Prices are updated weekly on kbb.com. Adding optional equipment at the time of purchase will increase the price of the vehicle.