Recommended Shopping Lists: Family Sedans
Family Sedans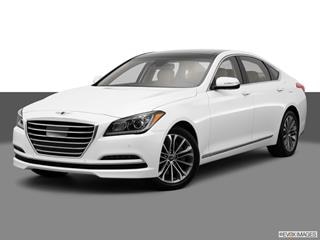 Cringe at the thought of driving a large family sedan? With sporty driving dynamics, a premium-like interior and safety features galore, the Genesis is sure to inspire you to get out on the road.
MSRP: $38,950
Fair Purchase Price: $38,950
Quick Links
View other Recommended Shopping Lists:
All vehicles are listed by their Fair Purchase Price, the amount consumers typically paid for this vehicle based on actual new-vehicle transactions during the week of 7/25/2014-7/31/2014. Fair Purchase Prices are updated weekly on kbb.com. Adding optional equipment at the time of purchase will increase the price of the vehicle.