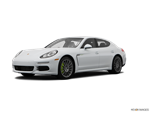 For 2015, the Porsche Panamera 4-door sports sedan sees few changes. The Turbo S receives standard LED headlights, while all models receive upgraded audio features such as HD and satellite radio.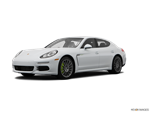 For 2014, the Panamera S models receive a twin-turbocharged V6 offering 20 more horsepower than the outgoing V8, while the S hybrid is replaced by a new plug-in hybrid that can be recharged via AC outlet or by the engine. The S E-Hybrid's electric motor doubles output from last year and its battery pack gains increased capacity.
About Porsche Panamera
While many Porsche purists decried a 4-door Porsche signaled the end of days, the Panamera performance sedan for 2015 has clearly proven them wrong. From its stunning and sometimes polarizing silhouette to its impressive variations including a 570-horsepower Turbo S model and a plug-in hybrid variant, the Panamera 4-door sedan doesn't shy away from the spotlight. There's even a plug-in hybrid model that can bolt to 60 mph in just 5.2 seconds and achieve a top speed of 167 mph. Sure, you'll find more room in the back of a Mercedes-Benz S65 AMG and a more reasonable price on a BMW 640i Gran Coupe, but the Panamera's distinctive shape and razor-sharp driving experience are something no competitor can match.