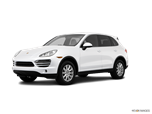 A new diesel variant joins the Cayenne lineup for 2013, and earns its place as one of the most fuel-efficient mid-size SUVs on the market. In addition, the current Cayenne Turbo relinquishes the top spot in the Cayenne range to the new 550-horsepower Turbo S (available Spring 2013).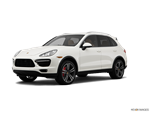 Following its 2011 remodel, the Cayenne isn't remarkably changed for 2012. Among the biggest new features is an optional power kit for the Cayenne Turbo that adds 40 horsepower to crank out a total of 540. The turbo version also gets slightly larger front disc brakes, and all models receive upgraded carpet in the cargo hull and on seatbacks.
About Porsche Cayenne
When in 1998 Porsche announced it was going to build an SUV, the proclamation was greeted with scoffs and pure horror. How could Porsche turn its back on its heritage by introducing a lumbering sport utility vehicle, many asked. But days after the vehicle, called Cayenne, came to market in 2002, it was clearly a success. It didn't so much change Porsche's basic character as extend it, because the Cayenne quickly became renowned as the sports car of the SUV set&#151a vehicle with off-road credentials that was also a fulfilling to drive. Now the second generation of the Cayenne has arrived, and though it takes a practiced eye to discern the changes from the outside, the changes on the inside have enhanced its previously high capabilities. For example, power and fuel efficiency are both up across the board.