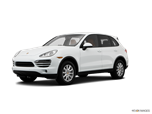 Since the high-efficiency diesel variant joined the Cayenne family last year, and the top-of-the-line, 550-horsepower Turbo S went on sale recently, there are no substantive changes for 2014. The Porsche Dynamic Light System Plus becomes an option across the line.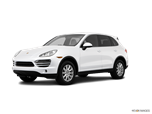 A new diesel variant joins the Cayenne lineup for 2013, and earns its place as one of the most fuel-efficient mid-size SUVs on the market. In addition, the current Cayenne Turbo relinquishes the top spot in the Cayenne range to the new 550-horsepower Turbo S (available Spring 2013).
About Porsche Cayenne
As the "Porsche" badge would require, the 2014 Cayenne is arguably the sportiest SUV on the market, striking a truly unique compromise between performance and utility. Quick acceleration, lively handling and lots of pure driving pleasure characterize this family hauler. Unlike many performance-oriented luxury SUVs, the Porsche Cayenne is also a highly proficient off-roader, and it can tow as much as 7,716 pounds. Meanwhile, it comfortably accommodates up to five passengers and lots of gear. The 2014 lineup is comprised of seven unique trims, each with its own engine, including the fuel-efficient Cayenne Diesel and the ferocious 550-horsepower Turbo S. The BMW X5 and Mercedes-Benz M-Class provide competition, but don't match the wide-ranging talents of the Porsche Cayenne.