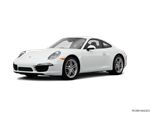 Now in their seventh generation, the all-new 911 Turbo and Turbo S variants join the roster for 2014. With some big shoes to fill, the 2014 Porsche 911 Turbo and Turbo S aim to reaffirm their benchmark status among the world's finest sub-exotic sports cars.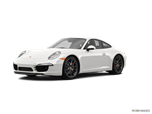 For 2013, the all-wheel-drive (AWD) Carrera 4 models (4 and 4S, in both coupe and cabriolet bodies) migrate to the new longer-wheelbase, seventh-generation platform (designated 991) introduced last year on the rear-drive Carrera models. Only the Turbo models remain on the previous (997) architecture.
About Porsche 911
Few cars wear the mantle of automotive icon as righteously as the Porsche 911. Every modern 911 variant embodies the distinguished charms of its forebears while offering significantly improved performance and refinement. With this year's debut of the range-topping Turbo and Turbo S models, the Porsche 911 lineup at last concludes its slow-yet-steady migration to the newest 991-generation platform, which builds upon the 911's signature rear-engine layout by incorporating lightweight materials, a longer wheelbase and increased structural rigidity. Because prices range between $85,000 and $190,000, the 911's competitive set spans from the comparatively affordable Lotus Evora and Jaguar XK to the upper-crust Audi R8 and Aston Martin Vantage. While all are exceptional alternatives, it's tough to bet against the most celebrated sports car in history: the Porsche 911.