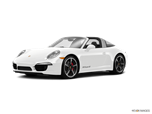 2015 marks the arrival of the second generation of 911 GTS variants. Available in rear-wheel drive and all-wheel drive, as well as coupe or cabriolet form, 2015 Porsche 911 GTS models pack 430 horsepower and slot between the Carrera S and hard-core GT3. For those keeping score, they raise the 911 model count to 19.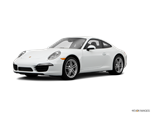 Now in their seventh generation, the all-new 911 Turbo and Turbo S variants join the roster for 2014. With some big shoes to fill, the 2014 Porsche 911 Turbo and Turbo S aim to reaffirm their benchmark status among the world's finest sub-exotic sports cars.
About Porsche 911
After half a century in existence, the Porsche 911's profile is iconic and its handling has set the benchmark for a legion of rivals that range from the venerable Chevrolet Corvette to up-and-comers like the Jaguar F-Type. Over the years, Porsche has taken evolutionary vs. revolutionary steps, gradually increasing the capability and civility of this rear-engine coupe and convertible. The approach has paid off, with today's 911 boasting exceptional performance and refinement. Now encompassing nearly 20 models, the 2015 Porsche 911 selection spans from the "base" $85,000 rear-wheel-drive Carrera coupe to the nearly $200,000 Turbo S all-wheel-drive cabriolet. There are a dizzying amount of 911s to keep track of, so here's a breakdown of models and their base prices. No matter which you choose, you'll get an iconic sports car with power and provenance.

Porsche 911 Carrera $85,295
Porsche 911 Carrera 4 $92,025
Porsche 911 Carrera Cabriolet $97,195
Porsche 911 Carrera S $99,895
Porsche 911 Targa 4 $102,595
Porsche 911 Carrera 4 Cabriolet $103,925
Porsche 911 Carrera 4S $106,625
Porsche 911 Carrera S Cabriolet $111,795
Porsche 911 Carrera GTS $115,195
Porsche 911 Targa 4S $117,195
Porsche 911 Carrera 4S Cabriolet $118,525
Porsche 911 Carrera 4 GTS $121,895
Porsche 911 Carrera GTS Cabriolet $127,095
Porsche 911 GT3 $131,395
Porsche 911 Carrera 4 GTS Cabriolet $133,795
Porsche 911 Turbo $152,095
Porsche 911 Turbo Cabriolet $163,995
Porsche 911 Turbo S $183,695
Porsche 911 Turbo S Cabriolet $195,595
View
Porsche 911 vehicles for sale
near you.