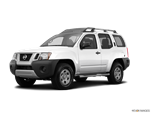 The 2015 Nissan Xterra S gets NissanConnect as standard equipment. This adds a 5.0-inch color display, USB connection, Bluetooth, Mobile Apps and SiriusXM satellite radio. A new Beacon Yellow color is also available across the X, S and PRO-4X model range.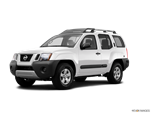 The 2014 Nissan Xterra receives a few new features including a much needed heated seat on the PRO-4X trim. X and S grades gain Bluetooth and steering-wheel controls, while the X trim gets an audio upgrade. An improved NissanConnect with Apps and new 16-inch alloy wheels round out the changes.
About Nissan Xterra
Aimed at the off-road enthusiast, the 2015 Nissan Xterra is a true body-on-frame SUV designed for rough trails, and it's not afraid to sacrifice some around-town comfort and convenience to do it right. The truck-based design makes it as tough as nails, and the available 4-wheel drive (4WD) system lets it crawl over rocks, boulders, ruts, streams, and just about anything nature can throw its way, without ripping its suspension or getting buried up to both axles. If that sounds like a Jeep Wrangler, you're right, and the Nissan Xterra is one of the few vehicles out there that can legitimately claim to be as rugged as the legendary Jeep, just minus the removable doors and roof, or an advanced off-road package like the Rubicon.