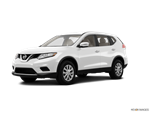 Redesigned inside and out, the Rogue is all-new for 2014. The wheelbase has been stretched just over a half-inch, width and height have increased, and increased volume allows the option of a very snug 3rd-row seat. A new Divide `n Hide Cargo System provides 18 storage variations in 5-passenger models.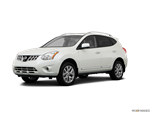 With an all-new model scheduled to hit showrooms in mid-2013, the Nissan Rogue gets only a handful of updates for the 2013 model year. A new Premium Edition package replaces last year's Premium Package, while the carryover Special Edition Package now includes Bluetooth connectivity and a 6-speaker audio system.
About Nissan Rogue
Based on Nissan's popular Sentra sedan, the 2014 Nissan Rogue is a compact SUV designed to stand out from the competition by way of its sleek carlike styling, class-exclusive in-vehicle technology, and a new 3rd-row seat option. Similar to the Toyota RAV4, Honda CR-V and Ford Escape, the Nissan Rogue is powered by a thrifty 4-cylinder engine, offers an available all-wheel-drive (AWD) system and starts under $24,000. The 2014 Rogue is also one of the only vehicles in the segment to feature a continuously variable transmission (CVT), which enhances fuel economy. By incorporating a satisfying blend of SUV, sedan and wagon DNA, the versatile 5-passenger Nissan Rogue can accommodate a wide variety of unique uses. That's why we named it one of the 10 Best SUVs Under $25,000 for 2014.