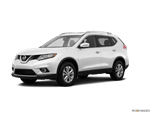 Still fresh off last-year's revamp, the 2015 Rogue's minimal updates include an Eco mode, heated front seats in the SV Premium Package, and the Arctic Blue Metallic exterior color that replaces Graphite Blue.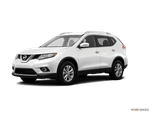 Redesigned inside and out, the Rogue is all-new for 2014. The wheelbase has been stretched just over a half-inch, width and height have increased, and increased volume allows the option of a very snug 3rd-row seat. A new Divide `n Hide Cargo System provides 18 storage variations in 5-passenger models.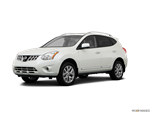 With an all-new model scheduled to hit showrooms in mid-2013, the Nissan Rogue gets only a handful of updates for the 2013 model year. A new Premium Edition package replaces last year's Premium Package, while the carryover Special Edition Package now includes Bluetooth connectivity and a 6-speaker audio system.
About Nissan Rogue
Totally redesigned just last year, the 2015 Nissan Rogue is among the fresher compact SUVs. That's a good thing for Nissan's 2nd-generation Rogue, since it vies for attention among a dozen rivals that include the Honda CR-V, Toyota RAV4, Ford Escape and Subaru Forester. The 2015 Rogue sets itself apart from most rivals with a continuously variable transmission (CVT), fuel economy of up to 33 mpg, stylish yet mature design, and an available – albeit cramped – 3rd-row seat. Also alluring is its sub-$24,000 starting price. As it's based on Nissan's comfortable Sentra sedan, the Rogue has a comfortable if ho-hum ride. Living another year is the 2015 Rogue Select, which is a less expensive, carryover version of the 1st-gen model.