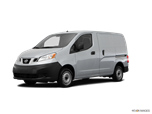 There are no major changes to the 2014 Nissan NV200 compact cargo van.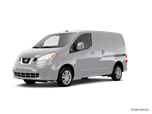 The 2013 NV200 is an all-new nameplate in the U.S. market, and will compete directly against the Ram C/V Tradesman and Ford Transit Connect.
About Nissan NV200
The 2014 Nissan NV200 may be the smallest member of Nissan's expanding commercial lineup, but it's big on versatility, utility and capability. Pitted against the Ford Transit Connect, the little NV200 stacks up well in the areas of cargo room, drivability and upgrades. The NV200 is priced lower than the Transit Connect, and it gets better fuel economy, at least in town. And, while it can't compete with a full-size van, the NV200 can swallow far more than a compact crossover SUV. A tall roof, squared-edged cargo openings and low floor allow easy loading, while the roomy cockpit is loaded with clever features for storing workplace items, and even features a fold-flat passenger seat that can double as a desk.