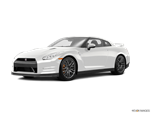 The only notable change for the 2016 Nissan GT-R is the new 45th Anniversary Gold Edition, which celebrates the GT-R's high-performance heritage. With a special Silica Brass paint scheme and other signature styling elements, only 30 will be available, meaning they just sold out as you finished this sentence. Sorry.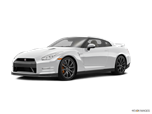 In a bid to make the GT-R's cabin feel quieter, 2015 models receive Bose Active Noise Cancellation. Also new are multi-LED headlights and new circular taillight treatment. The new, range-topping NISMO edition packs 600 horsepower, a stiffer rear anti-roll bar and race-tuned suspension.
About Nissan GT-R
The $100,000 2016 Nissan GT-R is no bargain, until you compare its performance to Ferraris, Lamborghinis, Maseratis and Porsches costing two, three or four times as much. Suddenly, the Nissan GT-R seems like a steal. Credit the sophisticated, performance-oriented all-wheel-drive system, the 545-horsepower twin-turbo V6 engine, and the rest of the hard-core performance hardware that comes in the GT-R. If that's not enough, the 600-horsepower GT-R Nismo offers a track-ready experience designed to own any competitor, at any price. The downside is that despite numerous upgrades, it's hard to ignore its overall lack of refinement next to newer rivals, such as the Chevrolet Corvette Z06. The GT-R Nismo isn't exactly a bargain either, edging close to Porsche 911 Turbo S territory.