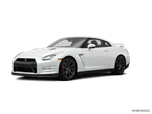 Last year, Nissan boosted the GT-R's horsepower to 545. For 2014, that max-output spec remains unchanged even though new fuel injectors quicken throttle response. A new limited-availability (150 for the U.S.) Track Edition model deletes the rear seat for weight savings and fits stiffer springs with Bilstein DampTronic gas-pressure shocks.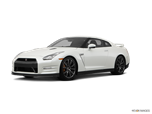 For 2013, Nissan has given the GT-R a 15-horsepower bump, bringing output to 545; torque is also increased by 15. The GT-R sees revisions to its transmission aimed at improving shift times and a revised suspension. A new carbon rear spoiler is added to Black Edition models, while all GT-Rs now feature a standard rearview camera.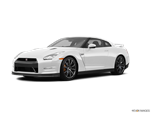 Along with a new look, new wheels and new colors, the 2012 Nissan GT-R coupe gets a new Black Edition trim with unique black and red Recaro sport seats, a black headliner and black 6-spoke RAYS lightweight alloy wheels. Horsepower jumps from 485 to 530, while city/highway fuel economy moves from 15/21 to 16/23

About Nissan GT-R
A performance legend in Japan – and perennial favorite of video racing gamers around the world – the all-new 2009 Nissan GT-R has finally arrived in the U.S. Priced near $80,000, the most expensive vehicle ever to wear a Nissan badge justifies its relatively lofty sticker with the appearance, attitude and, most of all, the ability to handily dispatch many costlier, more exotic foes, from the BMW M6 to the Porsche 911 Carrera Turbo. Only a Corvette ZO6 comes close to matching its price-to-performance index. Built on a unique variation of Nissan's FM (Front Mid-engine) platform architecture and fitted with a twin-turbocharged V6, dual-clutch rear-mounted transaxle and all-wheel drive, this 480-horsepower 2+2 super coupe also boasts a significant measure of exclusivity, as just 1,500 are planned to be heading to America for 2009.