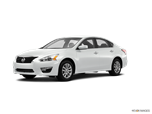 The big news for the 2014 Nissan Altima is the addition of the latest version of NissanConnect, an apps-driven infotainment system for iPhone and Android smartphones. The system allows connectivity to such apps as Facebook, iHeartRadio, Pandora and Online Search powered by Google. Hands-free text messaging is also included.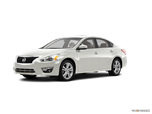 Nearly everything but the engines is either all or substantially new, beginning with the Altima's "class-above" looks, inside and out, and extending to a raft of new features, some class-exclusive. The CVT automatic transmission, thoroughly revamped for pleaseability and efficiency, accounts for much of its class-leading fuel economy.
About Nissan Altima
Midsize family sedans are the heart of the new-car market, accounting for a huge number of sales each year. Every manufacturer wants a slice of that pie, and it's not uncommon for the Nissan Altima to have one of the biggest slices, after the Toyota Camry and Honda Accord, of course. The 2015 Nissan Altima offers a handful of subtle upgrades to keep it in the hunt, such as slightly better fuel economy for the 3.5-liter V6, and expanded availability of NissanConnect, the manufacturer's app suite. All of this comes in a car that offers up lots of interior space, a classy design, and premium materials throughout the handsome cabin.