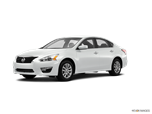 The big news for the 2014 Nissan Altima is the addition of the latest version of NissanConnect, an apps-driven infotainment system for iPhone and Android smartphones. The system allows connectivity to such apps as Facebook, iHeartRadio, Pandora and Online Search powered by Google. Hands-free text messaging is also included.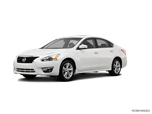 Nearly everything but the engines is either all or substantially new, beginning with the Altima's "class-above" looks, inside and out, and extending to a raft of new features, some class-exclusive. The CVT automatic transmission, thoroughly revamped for pleaseability and efficiency, accounts for much of its class-leading fuel economy.
About Nissan Altima
The midsize sedan market is about the toughest segment in the industry – led by the Toyota Camry and Honda Accord – so if you're coming to play, you'd best bring your A-game. With the 2014 Altima, Nissan has done just that, earning it our praise as one of the 10 Best Sedans Under $25,000 for 2014. Not only has the automaker maintained the cool look and sports-car-like handling that made the original Altima such a success, they've done so while thoroughly modernizing the Altima in ways crucial to younger buyers. A new Apps-based music and navigation system spearheads the effort, as do a 38-mpg fuel economy rating (2.5 model) and premium materials throughout the handsome cabin. Nissan has done a masterful job making complex audio and navigation systems easy to operate and understand – something both old and young will appreciate.