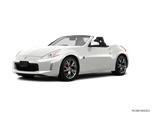 A minor facelift gives the Nissan 370Z a slightly softer-looking front end and incorporates distinctive vertical LED running lights. The Sport Package gets new shock tuning and red-finished brake calipers. The Nismo edition gets more rigid brake lines and now offers some of the available features from the Touring package.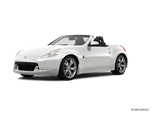 There are no major changes for 2012.

About Nissan 370Z
Although an automotive icon in its own right, it's easy to forget that Nissan's venerable Z car is only a few years younger than cultural symbols like the Ford Mustang and Chevy Camaro. It's been forty years, in fact, since the 151-horsepower Nissan 240Z first went on sale in the U.S. Challengers have come and gone in that time, but the latest iteration, the 332-horsepower 370Z, is a car without a true rival. And the new-for-2010 convertible version is even more distinctive: there's simply nothing out there with the same combination of price, power and packaging. To the 370Z Roadser's credit, the most logical comparisons are to premium roadsters like the BMW Z4 sDrive35i and Porsche Boxster S - cars with starting sticker prices all the way on the other side of $50,000. And while that makes value a part of the story, the 370Z Roadster is quite capable of competing on its performance merits alone.